In the metalworking industry, research and development (R&D) is vital for a successful manufacturing project.
After the initial product design, prototyping is the ideal next step in process; though producing a one-off part or component may seem like a simple task, this step is not without its issues. Prototyping can often consume time, leading to production delays, and tooling can cut into your company's budget.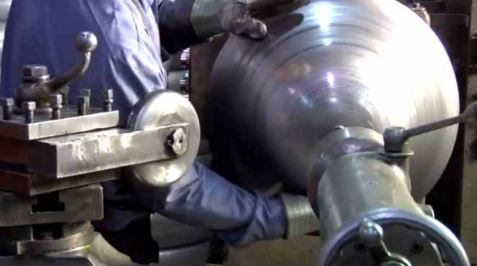 On the other hand, prototyping can be very beneficial to your efforts—depending on the chosen manufacturing process. Making this choice doesn't need to be a daunting process; Helander is here to help you understand the options available in prototype production, and to support your productivity goals.
As a leading company in metal forming and manufacturing, Helander has created a resource that elaborates on prototyping processes that are both time and cost efficient. The Metal Forming for your R&D Process eBook is a free guide to creating prototypes that best suit your needs.
Prototyping may seem like a luxury, but as we explain in this eBook, there are many accessible options available for several companies. Two production methods stand out due to their low cost and short run options:
Metal Spinning: A simple process that forms metal into seamless, axially symmetric parts. Low tooling costs promote savings when creating one-off parts and limited production runs.
Hydroforming: Flexible, highly accurate, and cost-effective process for producing components of varying shapes from ductile materials. This is used to form complex sample parts which are ideal for research purposes.
These methods are ideal for diverse products, and they are invaluable for creating prototypes to test in real-world situations. Metal Forming for your R&D Process greatly details these processes, and will provide you with a greater understanding of their significance.
Obtain your free copy of the new eBook today.