At Helander Metal, we provide metal forming and other fabrication services to customers in the aerospace, defense, and military industries. Armed with over 85 years of experience, highly capable employees, and advanced equipment, we have what it takes to deliver high-quality precision metal parts and products that meet some of the tightest tolerances and timelines. That's why customers in these critical industries know they can rely on us to produce components for their devices and systems, including satellites.
RF Dishes at Helander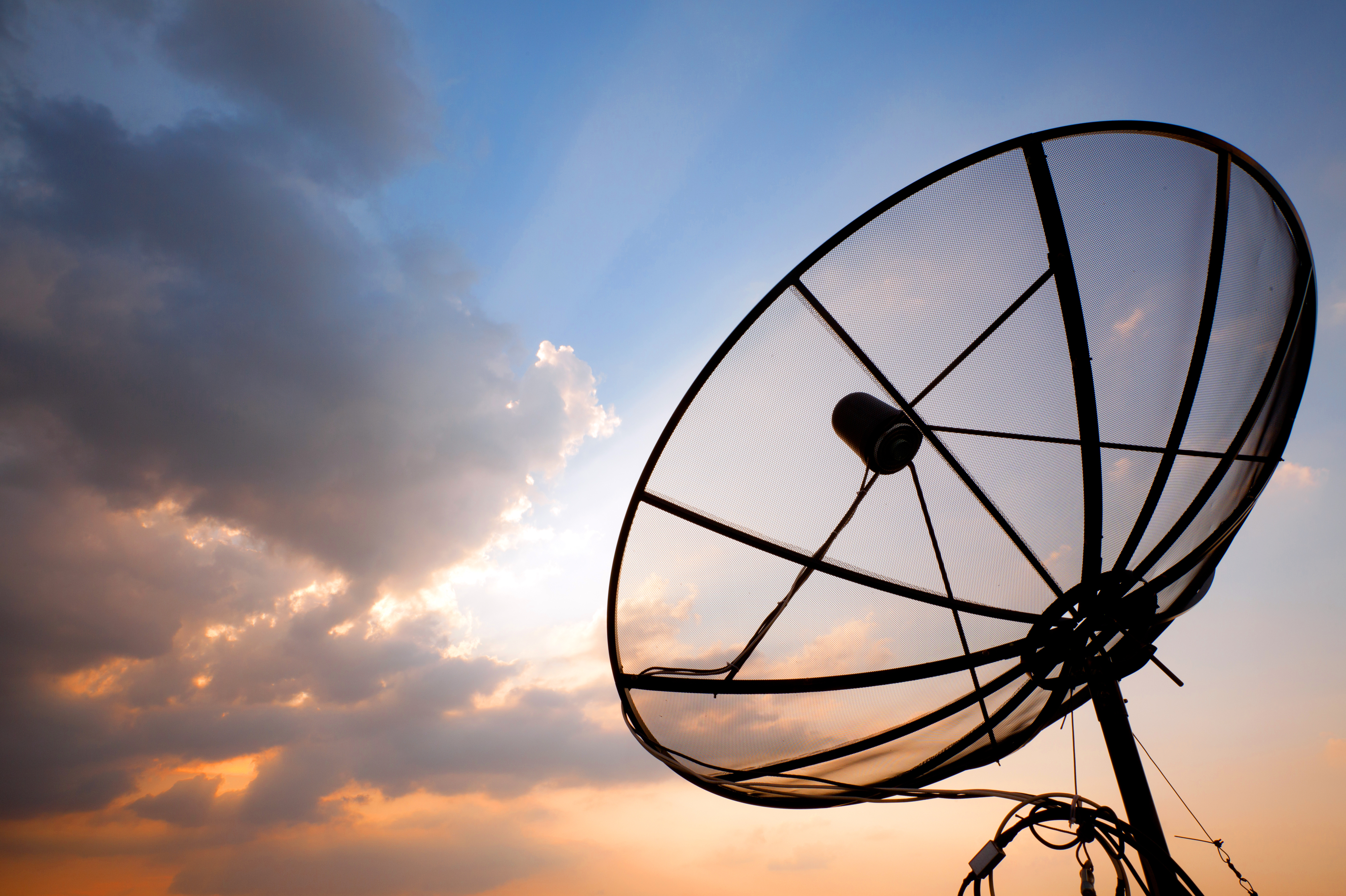 Helander has made several types of custom dishes over the last 40 years, from 8 foot land dishes, to 6 foot marine dishes, to smaller dishes in orbit.  Many dishes require assembly to support the dish while under load from wind shear.  Helander has made several different types of contour support backing systems, some fastened, riveted and others welded.  Tooling has been made successfully out of hard maple wood, phenolic and steel depending on customer specification and manufacturing techniques.  Most tooling lasts several years and can support long term programs where surface refinishing is desired.  Aluminum grades of 1000, 2000, 3000, 5000 and 6000 series have been deployed in this product line, larger dishes may require welded discs smaller dishes are usually seamless.  Quality certifications also support Helander's position in this market by maintaining ITAR, ISO and AS9100 audit programs.
Overview of Satellite Dishes in the Military & Defense Industry
Satellite dishes are a key component in military communications systems. They allow important information to be transmitted and received between authorized personnel and parties, even in highly remote locations, which makes them essential to the success of many critical operations. For this reason, military and defense organizations continually push for better and better satellite technology.
In addition to secure telecommunication systems, other typical applications of military and defense satellite dishes include:
Global positioning systems (GPS). These navigational systems use a network of satellites to ascertain the position of a receiver on Earth, delivering its longitude and latitude coordinates to system operations. They can update forces about the position of moving elements in real-time, allowing for quick updates about and modifications to ongoing military operations.
Remote sensing technology. Remote sensing technologies enable military groups to ascertain and track the movement of key targets. The satellites can utilize a variety of technologies to perform these functions, including visible light photography, infrared imagery, ultraviolet imaging systems, radar systems, and audio signal data interceptors.
Overview of Satellite Dishes in the Aerospace Industry
In the aerospace industry, satellite dishes are typically used for communication purposes. They enable aircraft personnel to communicate with one another, with passengers, with ground crews, and with other aircraft as needed.
Over the years, aerospace satellite dish technology has advanced significantly. Today, it can offer:
Superior connectivity. Aircraft communication systems can maintain connections without having to actively position and reposition the satellite.
Higher data rates. Aircraft can achieve higher data transmission rates (100 to 1000 times the standard rate) with no significant increase in mass or power.
Video transmission capabilities. Both data and video transmissions can be sent from aircraft to other connected devices in locations across the globe.
Learn More About Heavy-Duty Satellite Dishes From the Experts at Helander
Want more information on the role satellite dishes play in the aerospace and military and defense industries? Ask the experts at Helander Metal! We've supplied metal formed and fabricated components, including satellite parts and products, for over 80 years. If you have any questions or concerns about them, contact us today. Our knowledgeable team will be happy to answer or address them.