Metal polishing is a finishing process that uses abrasive materials to improve the surface of precision metal components. Polishing enhances the functional and aesthetic quality of the metallic surface by removing surface imperfections (e.g., scratches and nicks), improving corrosion and oxidation resistance, and/or adding a coarse, satin, fine satin finish.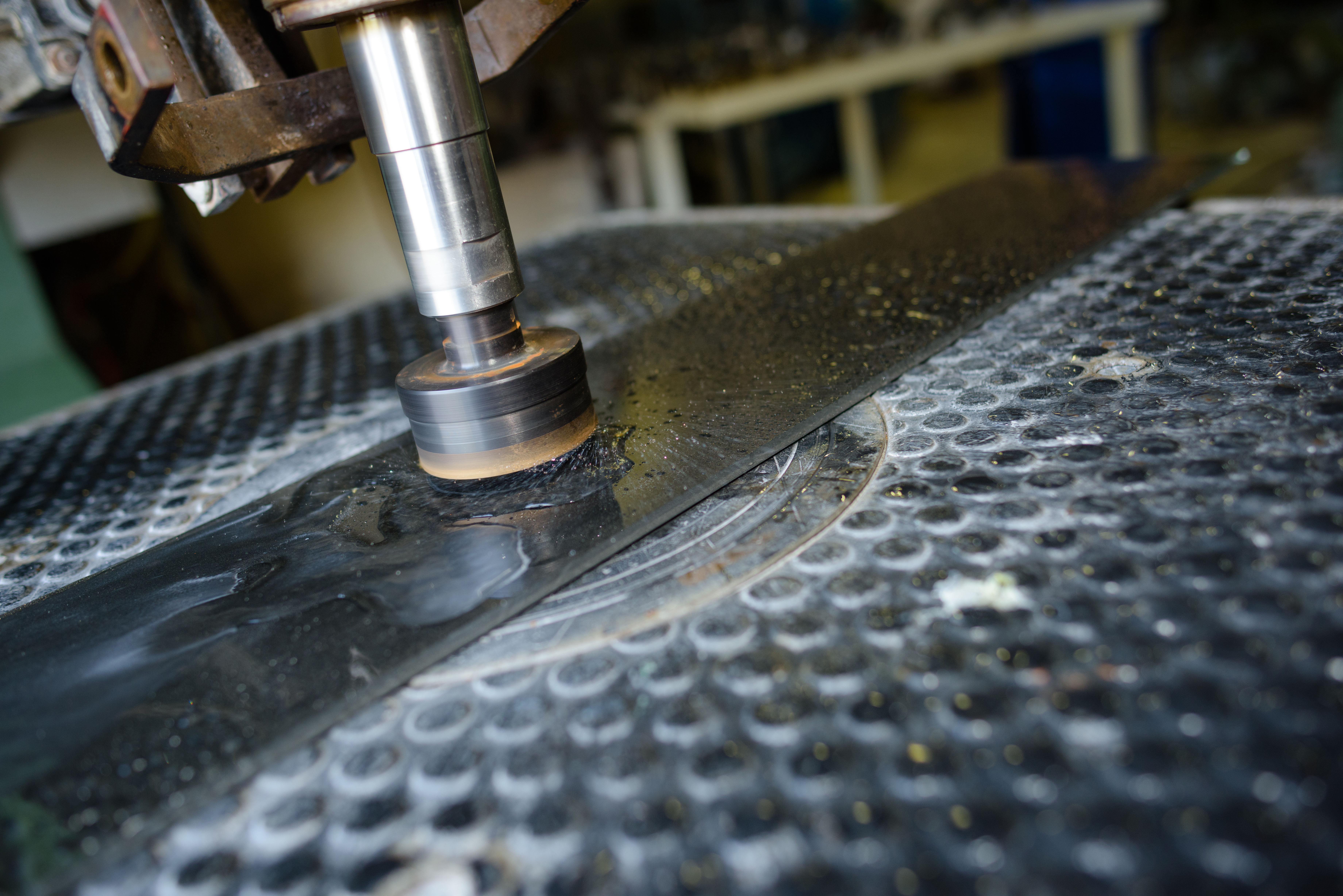 Metal polishing operations utilize a variety of abrasive tools to achieve the specified finish on the workpiece. This process may also involve multiple stages. Generally, the polishing process starts by producing a coarse finish on the workpiece to remove burrs and other excess material. A series of successively finer grit abrasives are then used until the desired finish is reached.
Metal forming companies employ a variety of methods to complete metal polishing operations. Here, we provide a quick overview of manual metal polishing and automatic metal polishing, outlining the key advantages and typical applications of each.
Overview of Manual Metal Polishing
As suggested by its name, manual metal polishing involves human workers polishing the metal workpieces by hand. It is suitable for softer materials that require a more delicate and sensitive touch to avoid damaging or overworking the surface and for parts with complex or intricate designs, complicated geometries, highly specific finishing requirements, and/or large dimensions. This polishing method is ideal for small volume production runs.
About Automatic and Robotic Metal Polishing
Automatic metal polishing operations utilize preprogrammed robots to polish metal workpieces. By minimizing the need for operators, automated technologies allow for lower labor costs, better employee safety, and faster turnaround. Given the higher upfront costs and automated equipment's limited responsiveness to delicate, complex, or very large parts, this polishing method is best suited for simple and small parts produced in high volumes. For example, it would not be appropriate for finishing giant nozzles.
Partner With Helander for All of Your Metal Polishing Needs
Manual metal polishing and automatic metal polishing both offer advantages, given the right application – one is not inherently better than another. Determining which type of polishing is right for your project necessitates evaluating your part and production requirements (e.g., part design, part size, production quantity, and expected turnaround time) and assessing which method best suits your needs. If you are looking for an experienced and knowledgeable partner for your next metal polishing project, turn to the experts at Helander.
At Helander, we provide advanced metal polishing services to customers across a wide range of industries. We offer polishing capabilities for all metals, including aluminum, brass, bronze, copper, stainless steel, and steel, to finishes ranging from 36 to 240 grit. Equipped with over 80 years of industry experience and state-of-the-art metal polishing equipment, we have what it takes to deliver polished parts and products that meet the industry's highest standards.
Our team is fully committed to providing customers with quality polished components for their applications. This commitment is reflected by our adherence/compliance with numerous industry standards and specifications, including ISO 9001:2015, AS9100D, ASME, NADCAP, ITAR, and PPAP.
For general inquiries or questions our metal polishing capabilities, contact us today. To discuss specific polishing requirements with one of our experts, request a quote here.